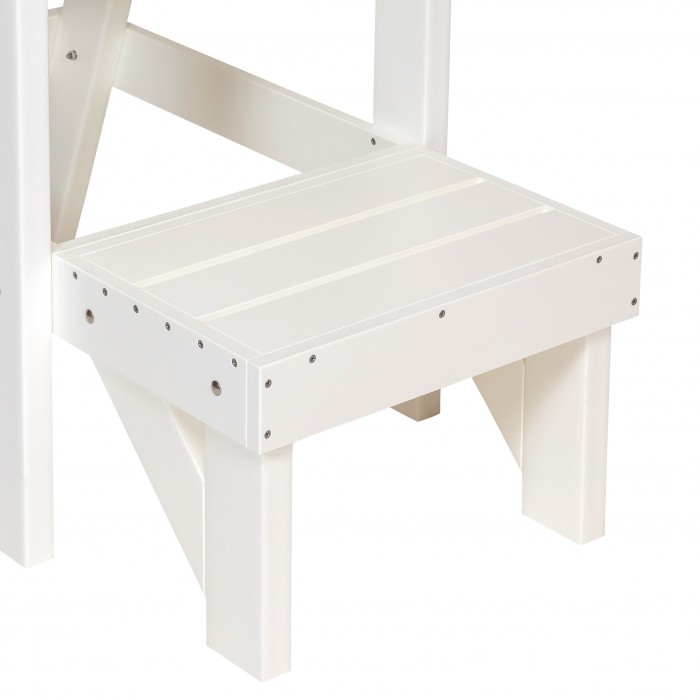 Lifeguard Chair Platform - a great add on to our 30 inch chairs that elevates your steps.

Chair step for Lifeguard Chair 30 Inch (Model LC30)
Weighs about 16lbs.
Never rot or splinter
Moisture, mildew, and scratch resistant
Minor assembly is required
Made in USA
WILL ONLY WORK FOR OUR OWN 30 INCH CHAIRS, NOT OTHERS.
Lifeguard Chair Platform