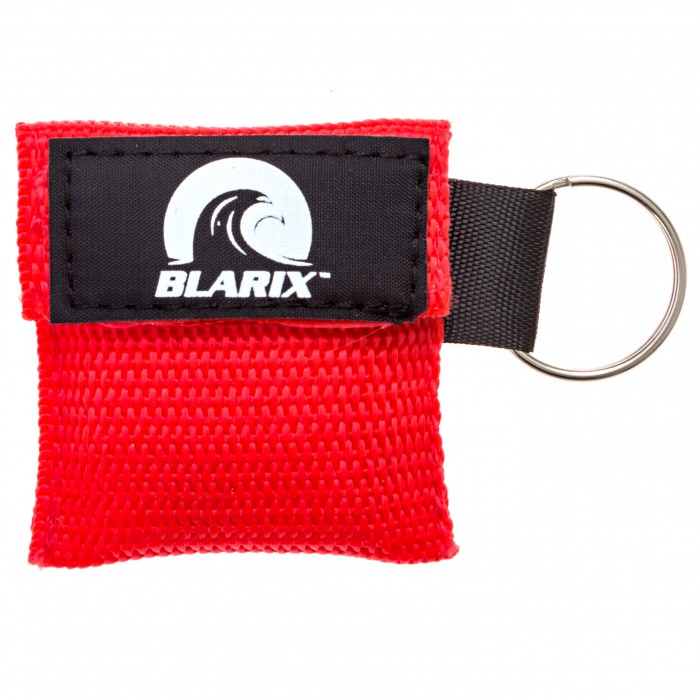 This CPR mask keychain offers flexibility and convenience on the go.
branded with the BLARIX logo
2" x 2" ultra-compact
CPR face shield with a one-way valve that prevents contamination of the outer surface of the mask.
The woven nylon pouch has a standard key ring hook so you can easily take it with you - on a keychain, belt, or on a lanyard.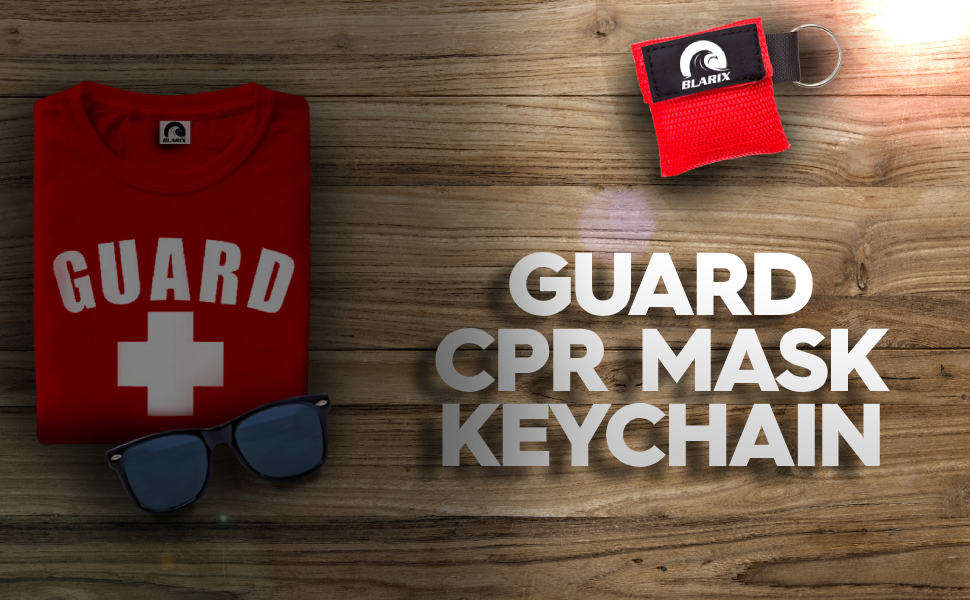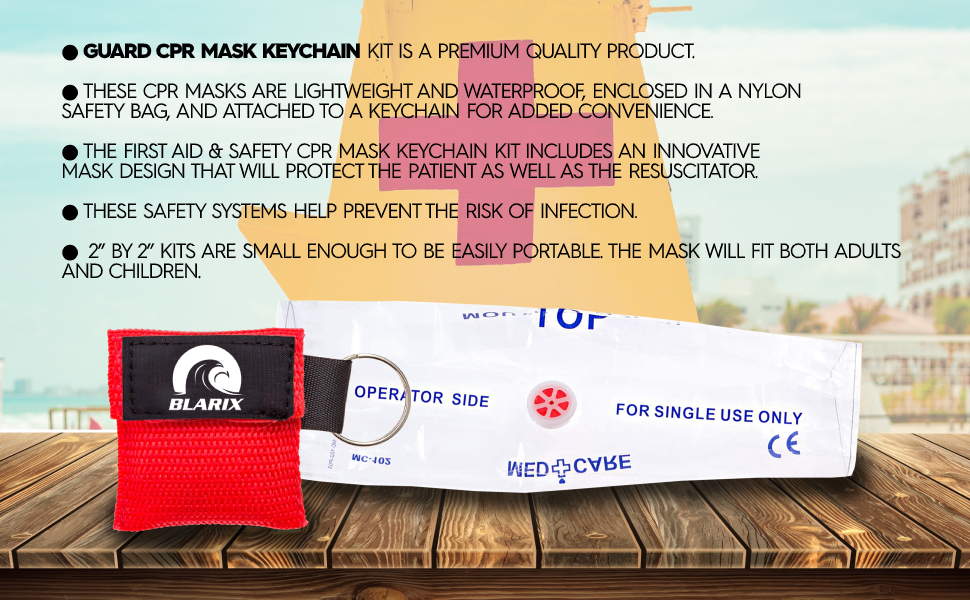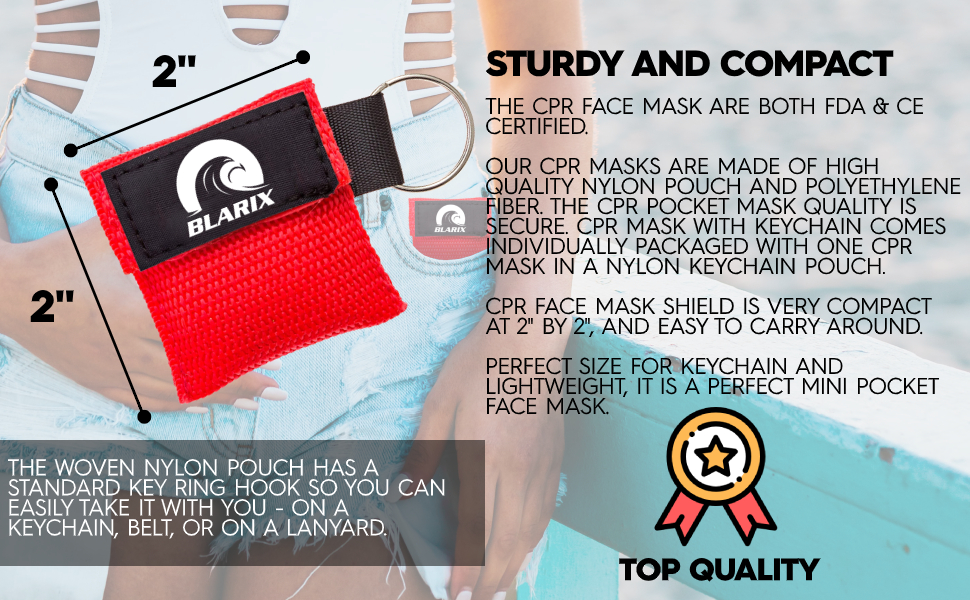 CPR Mask Keychain